May 28th, 2012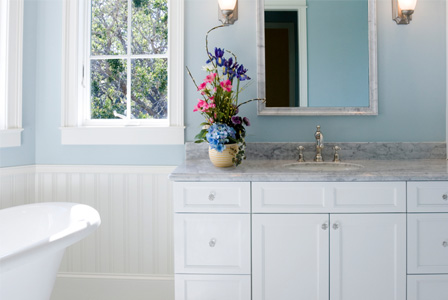 You don't need to spend a small fortune to update your bathroom. By changing something as simple as the lighting or fixtures, you can give your bathroom a whole new look. Check out these ideas for cheap and chic bathroom makeovers.
MAKE OVER YOUR BATHROOM IN A WEEKEND
Get organized
A cluttered, disorganized bathroom can drive you crazy when you're getting ready in the morning. ...